I made a viral indie game and it changed my life
https://www.youtube.com/watc...
showing a once in a lifetime launch. or is it?... ➤ Get the game on Steam: https://store.steampowered.com/app/973230/We_Who_Are_About_To_Die/ ➤ Join the community on Discord https://t.co/hkhp9MT1ZL ➤ Tik Tok: https://www.tiktok.com/@wewhoareabouttodie ➤ Twitter https://twitter.com/JordyLakiere THANK YOU to all the content creators and players for trying out the game and spreading the word & love. Its all I had, and you made all the difference. ➤ Used the game's music, by Marius Schlichting (intro) & Leonard Wolf (BG tune) ➤ And my boy Vivaldi https://www.youtube.com/watch?v=Obo4ewznBLMIn this video, I walk through, in very broad terms, the launch of We Who Are About To Die, starting from 1 year before launch till launch day itself. I went from a hobbyist game developer to a professional game dev and even have a studio & team now. Please comment below what other video's or breakdowns you'd like to see! For this video I took massive inspirations from these other amazing creators. If you don't know them I HIGHLY recommend you check them out. @bigrando420 @Danidev @ThinMatrix @SebastianLague @savannahXYZ @FlowStudio @FoulballHangover SUBSCRIBE & COMMENT #indiegame #gamedev #indiedev #gamedevelopment #unrealengine #ue4 #unrealengine5 #unreal hey what are you doing this far down the description?! Write DESCRIPTION GANG in the comments!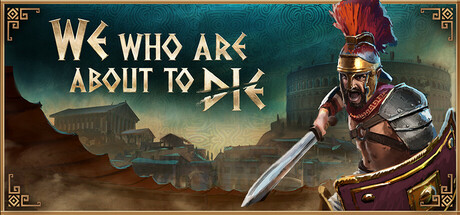 Currently working on
We Who Are About To Die
Fight & strategize your way through spectacles and arenas -- rise from lowly slave to Grand Champion and earn your freedom. Or... die trying. This Gladiator RPG Roguelite features in-depth career management and a unique physics simulated combat system. To those who are about to die, I salute you!
https://store.steampowered.com/app/...